In this issue:
Recognition & Observance of Juneteenth

FCCPS Strategic Plan

Summer Learning Opportunities

Summer Parent/Guardian Learning Series

Free & Reduced Meals Program

Registration Reminders

Summer COVID Q&A

Vaccines for Children Under 5

COVID by the Numbers

Mental Health Resources
Dear FCCPS Families,
This is the final issue of the RRR for the 21-22 school year and it's a "whopper." So grab some lemonade and settle in for a read. First of all–WE MADE IT! That means it is time for a break. Whether you have just a few days or the whole summer off, please be sure to take time to enjoy the laid-back pace of summer.
There were so many milestones we celebrated this school year. It is quite a list! Here are a few off the top of my head:
The 1st full year at the newly built Meridian High School

Vaccine clinics for ages 5-12

FCCPS excelled in the IB reauthorization process.

Passed a budget focused on compensation for all teachers and staff

Celebrated our staff, including the FCEF Teacher of the Year, Meridian High School's Jennifer Jayson.

Three new electric school buses and a Sustainability Academy are on the horizon.

Welcomed four new School Board members

Improved safety and security procedures due to an accidental "lockdown" at MHS

Returned to more in-person activities essential to our school culture: Hippo Tiger Giraffe Games; PTA meetings; field trips; dances; prom; field days; in-person performances; the FCEF Gala; and GRADUATION!

Launched a new 5-year FCCPS Strategic Plan to guide our work as a division

Managed 2 COVID variants and surges without closing a single classroom or school

Said goodbye to our amazing retirees

Strong preliminary SOL data for the division

Celebrated our amazing athletic teams, a Cappies winner, and so many other student achievements

Oh…and the Vice President of the United States stopped by for a visit!
What a list…and I am sure I missed quite a few things. A huge thank you to FCCPS administrators, teachers, staff, students, and families across all five schools, Operations, and Central Office for all of their hard work during this tough year. As your Superintendent, a fellow parent, and a Falls Church City resident, I couldn't be more proud of our efforts this year. It wasn't always easy, but we did it because we are always #bettertogether.
Stay safe, be kind to yourself, be supportive of others, and have some fun! See you in August!
Peter Peter J. Noonan, EdD
Superintendent of Schools
#BetterTogether #WeAreIB #IBforAll
REMINDER: ALL FCCPS BUILDINGS, OFFICES & PROGRAMS WILL BE CLOSED ON MONDAY, JUNE 20TH, IN OBSERVANCE OF JUNETEENTH.
Juneteenth is an emancipation celebration that commemorates the announcement of General Order No. 3, proclaiming freedom from enslavement in Texas on June 19, 1865. That day, every enslaved person in the U.S. finally knew they were free, and the institution ended.
Learn more about Juneteenth at the resources below.
New FCCPS Strategic Plan
The new strategic plan was unanimously adopted by the Board on June 14. It encompasses the next 5 years. FCCPS is grateful for the involvement of so many people in its development. Many teams will be working together to address the 5 components in the plan. Please visit https://www.fccps.org/page/strategicplan to learn more about:
IB Infused Teaching and Learning

Wellness, Equity, & Belonging

Resource Management & Continuous Improvement

Communication & Engagement

Investing in Our People.
Summer Learning Opportunities for students
Prevent "summer slide" by keeping the learning going, especially in literacy and mathematics. Please visit our summer learning opportunities web page for lots of great ideas and summer reading lists. Summer Learning Opportunities | Falls Church City Public Schools REMINDER: SUMMER SCHOOL JULY 5TH-28TH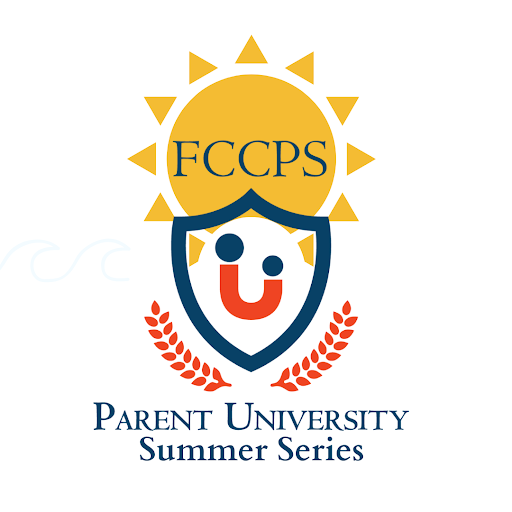 Summer Learning Series for Parents & Guardians
FCCPS will offer a topical session series over the summer for parents and guardians. Experts will present a wide variety of topics of interest to families. Sessions will be on Zoom on most Wednesdays from 7:00 - 8:00 p.m. Each session will be presented live and available on demand.
The Summer Learning Series page provides detailed descriptions of each session. Register via the FCCPS Parent/Guardian Summer Learning Series Registration Form.
All sessions will be held Wednesdays at 7:00 p.m. and will be available on-demand on FCCPS Youtube.

Date

Topic

June 29

Preventing Summer Slide & Enrichment to Accelerate Learning

(Strategic Plan Component: IB Infused Teaching & Learning)

July 13

Introducing the New FCCPS Strategic Plan

(Strategic Plan Component: Communication & Engagement)

July 20

Recognizing & Addressing Anxiety/ Depression in School-Age Students

(Strategic Plan Component: Wellness, Equity, & Belonging)

July 27

IB Infused Learning: Tell Me About PYP, MYP, and DP

(Strategic Plan Component: IB Infused Teaching & Learning)

August 3

Teasing, Bullying, & Harassment: Where are the Boundaries

(Strategic Plan Component: Wellness, Equity, & Belonging)

August 10

Back to School Ready: Executive Functioning & Organizational Supports

(Strategic Plan Component: Wellness, Equity, & Belonging)

Registration for 2022-23 School
Check registration off your to-do list! FCCPS is using PowerSchool Parent Portal for registration. Get your PowerSchool Parent Portal Account so you will be able to register your students.
Questions or Need Assistance? Contact: RegistrationSupport@fccps.org
22-23 Free and Reduced Meals Program
The federal program that provided free meals to all students ends June 30.

Breakfast and lunch will remain free for families who meet the income criteria.

Those who are currently eligible must reapply starting July 1st.

Those who believe they will be eligible in the next year can begin applying on July 1.

More information will be available soon at Free/Reduced Meals | Falls Church City Public Schools.
Summer COVID Q&A:
Do I still need to report a positive test result if we aren't in school?

Yes, if– the student attends daycare, summer school, or participates in summer athletics or other activities on a school campus, report a positive result.
Yes, if–the staff member works 12 months, works in daycare, coaches during the summer, is teaching summer school, or has been on campus for any reason, report a positive result.
Will FCCPS still follow the CDC Guidelines during the summer?
What do students/staff do if they are not feeling well or have symptoms?

Please stay home. Anyone with COVID-like symptoms should not attend school/work.

They should get tested and can return if the test is negative and symptoms have improved.

If the test is positive, report the result via the FCCPS COVID POSITIVE RESULT REPORTING FORM, and FCCPS will provide guidance regarding a return date.

Do not return to school until symptoms are almost entirely resolved (no cough, no runny nose, no fever).

Adjustments will be made for students with known health conditions based on the guidance of our nursing staff.
What types of testing will be available during the summer?

BinaxNow Rapid Tests are available to be picked up at each school.

PCR Testing is available at our FCCPS Summer Testing Drop-in Clinic!

Open every Tuesday, between June 22 -July 27 from 12:30 - 3:30 p.m. at Oak Street Elementary School, Room 201.

Open to any staff and students who are registered in ViSSTA. If you are already registered, you do not need to re-enroll. If you would like to register, please use the ViSSTA Registration Form! It only takes a minute!
FCCPS COVID By The Numbers
Updates to the data below ensure that all community members are informed about positive cases and testing.
Data:

Number Positive of Cases for Weeks 41 & 42

Cumulative Since August 1

# of Student Cases:

39

676

# of Staff Cases

14

154

# of Students in Quarantine as a Close Contact

28

255

FCCPS Rate of Transmission

MEDIUM for Falls Church City

MEDIUM for Fairfax Health District
Please note that this data is just a snapshot of FCCPS in total and is adjusted based on the outcomes of each contact tracing investigation.
All FCCPS positive cases are included regardless of source. These data include parent/staff reports, ViSSTA results, HD notifications, and healthcare providers.
ViSSTA Testing Data Weeks of

Number Tested

# Positive

Week of June 6-10

Tuesday

Thursday

Week of June 13 -17

Tuesday




252

272




220




4

5




6
National & Community Mental Health Resources
If you or anyone you know needs mental health support, please reach out. You are not alone and don't have to deal with mental health issues in silence. Your call may save lives. Below are resources available in the community to assist those in need.
CSB Children, Youth & Family Services
Walk-in Services at Sharon Bulova Center for Community Health (Merrifield)--CSB
Mobile Crisis Unit | Community Services Board
Wellness Circle Crisis Stabilization Unit | Community Services Board
IN AN EMERGENCY, INCLUDING MENTAL HEALTH, CALL 911