The Falls Church City School Board
The Falls Church City School Board is comprised of seven members who serve four-year terms. A student representative joins the Board at all public meetings and participates in discussions but does not vote.
The Falls Church City School Board is charged by the statutes of Virginia and the regulations of the Virginia Board of Education with providing and operating the public schools for the City of Falls Church. It is the function of the Board to set general school policy and, within the framework of State Board regulations, to establish guidelines and rules that will ensure the proper administration of the city school program.
The board's primary responsibilities are:
Regular Meetings of the FCCPS School Board are generally conducted on the 2nd Tuesday of each month at 7:00 p.m. In addition, Work Sessions are held on the 4th Tuesday of each month beginning at 7:00 p.m. During the COVID-19 pandemic, all board meetings are being held in a hybrid model and can be viewed on the FCCPS YouTube channel at www.YouTube.com/fccpsorg.
Public Participation at School Board Meetings
Members of the community are invited and encouraged to attend meetings of the Falls Church City School Board to observe its deliberations. Any member of the community may address the Board on matters related to the Falls Church City Public Schools at any regular meeting. School Board Regular Meetings are held on the 2nd Tuesday of each month.
The public may comment in person at the School Board's regular monthly meetings. Speaker slips are available for the public at the meeting site and should be completed and handed to the School Board Clerk prior to the start of the meeting. The Speaker should clearly state their name, address, and the subject of their remarks. Members of the public are invited to speak by the School Board Chair in the order that the speaker slips are received. Per Policy BDDH, each speaker is limited to three minutes.
Written Comments/Requests
Written comments may be submitted to the School Board at schoolboard@fccps.org. Please indicate if you want the written statement to be part of the public record. Written statements received by 10:00 AM on the day of the meeting will be posted on BoardDocs prior to the meeting.
School Board Office Hours in the Community
School Board members set up monthly office hours in Falls Church restaurants and parks. These Office Hours are usually 6:00-8:00 p.m. The location will be added the week prior to the event.
Parents, students, teachers, staff, and community members may drop by (no registration required) to ask questions and offer feedback in a casual environment. This is not a private setting. Community members who prefer to have a private exchange with the School Board should contact the members via email to set up a meeting.
| | | |
| --- | --- | --- |
| Date | Location | Time |
| February 21 | Sfizi Cafe | 6:00-8:00 p.m. |
| March 21 | Plaka Grill, 1216 W. Broad St. | 6:00-8:00 p.m. |
| April 19 | Ireland's Four Provinces, 105 W. Broad St. | 6:00-8:00 p.m. |
| May 24 | Harvey's, 513 W. Broad St. | 6:00-8:00 p.m. |
| June 6 | Clare & Don's Beach Shack, 130 N. Washington St. | 6:00-8:00 p.m. |
| September 20 | TBD | 6:00-8:00 p.m. |
| October 18 | TBD | 6:00-8:00 p.m. |
| November 8 | TBD | 6:00-8:00 p.m. |
| December 6 | TBD | 6:00-8:00 p.m. |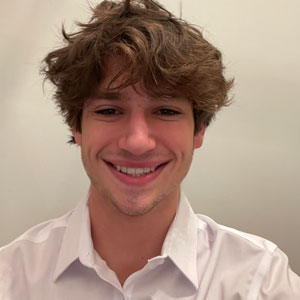 Michael Kasher
Student Representative