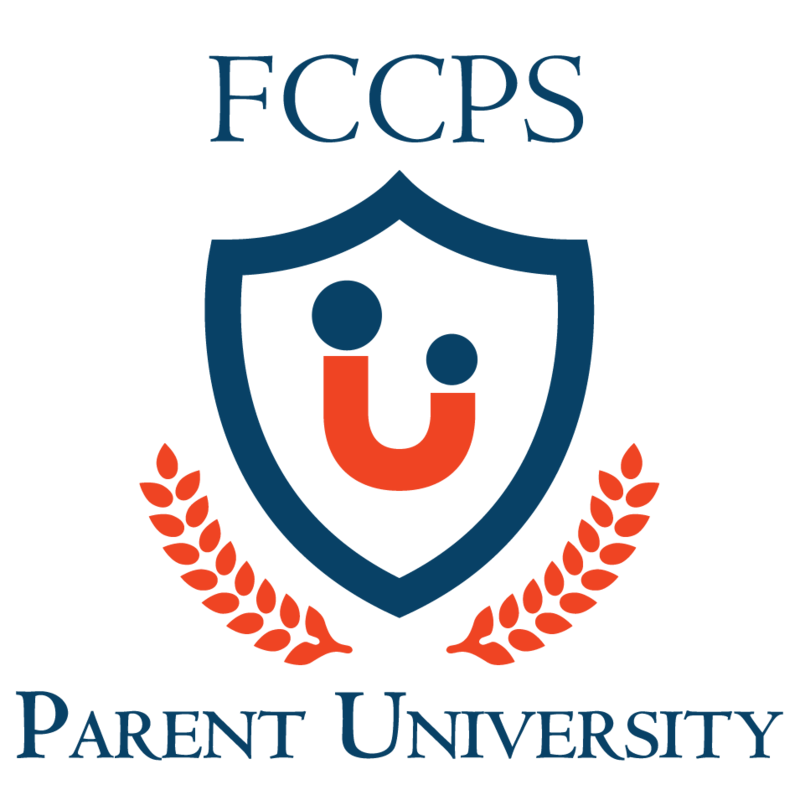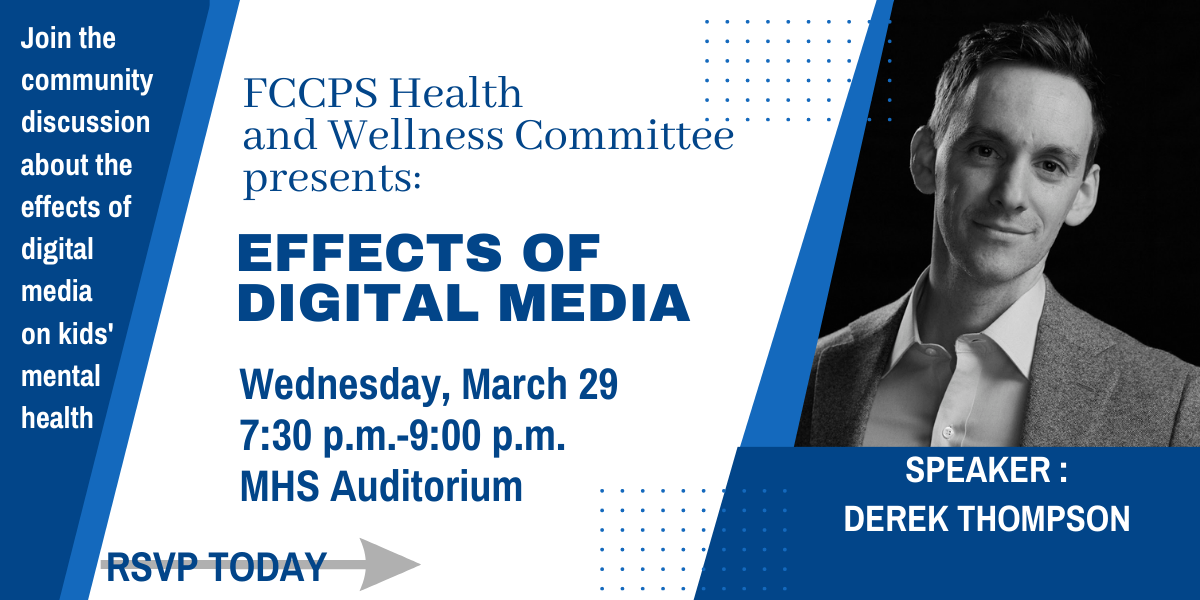 Effects of Digital Media on Kids' Mental Health - A Community Discussion with Guest Speaker
FCCPS parents, teens, and community members: The FCCPS Health and Wellness Committee invites you to join a community-wide discussion about the effects of digital media on kids' mental health with award-winning journalist Derek Thompson, a staff writer at The Atlantic and contributor to CBS and NPR news who covers our brave new tech world and its effects on youth and others.

The event will take place on Wednesday, March 29, from 7:30 p.m.-9:00 p.m. in the Meridian High School auditorium. We hope you and your teen will join us! RSVP here.
An award-winning staff writer for The Atlantic, Mr. Thompson is author of "Why American Teens are So Sad," which explores the effects of social media and other forces driving rising rates of depression among today's youth, and other articles about the effects of technology on teens and others. He is also a contributor to CBS News and National Public Radio and author of a bestselling book about how to succeed in "an age of distraction."
WELCOME TO FCCPS PARENT UNIVERSITY!
Falls Church City Public Schools believes in lifelong learning for all: students and teachers, as well as parents and guardians. FCCPS Parent University provides opportunities throughout the year for parents and guardians to get smarter about school, child development, parenting, education, community. FCCPS Parent University offers programs through FCCPS and our partners for parents of children in every grade.
The number of programs can get overwhelming, and that's why FCCPS pulled it all together under the Parent University umbrella. Parent University provides key information about every single program that helps parents get smarter about school.
PARENT UNIVERSITY BRINGS TOGETHER PROGRAMS PRESENTED BY
School Principals & Counselors

GMHS College and Career Office

International Baccalaureate Programme Coordinators

Special Education and Student Services Team

Family Resource Center and Language Instruction Team

Educational Technology Team

Health & Wellness Advisory Committee

GMHS Athletics and Athletic Boosters

GMHS PTSA, MEHMS PTA, Falls Church Elementary PTA

Falls Church Education Foundation

Falls Church Band and Choral Boosters

Fairfax County Public Schools Special Education Programs open to FCCPS families

Fairfax County Department of Family Services Parenting Education Programs
PARENT UNIVERSITY COVERS MANY TOPICS
Over the course of a school year, there are numerous opportunities for parents to discover what is happening in school, and learn how they can be involved in their child's education. Topics include
using school technology like Schoology and PowerSchool

curriculum

study habits

class registration

athletics

nutrition

music education

mental health

social and emotional development

concussion prevention and treatment

Primary Years Programme

Middle Years Programme

International Baccalaureate Diploma and Course Certificates

extracurricular activities

special education

college preparation and applications