EDIT MAIN
New GMHS Construction Authorized to Proceed
---

School Board Vote Clears Way for Groundbreaking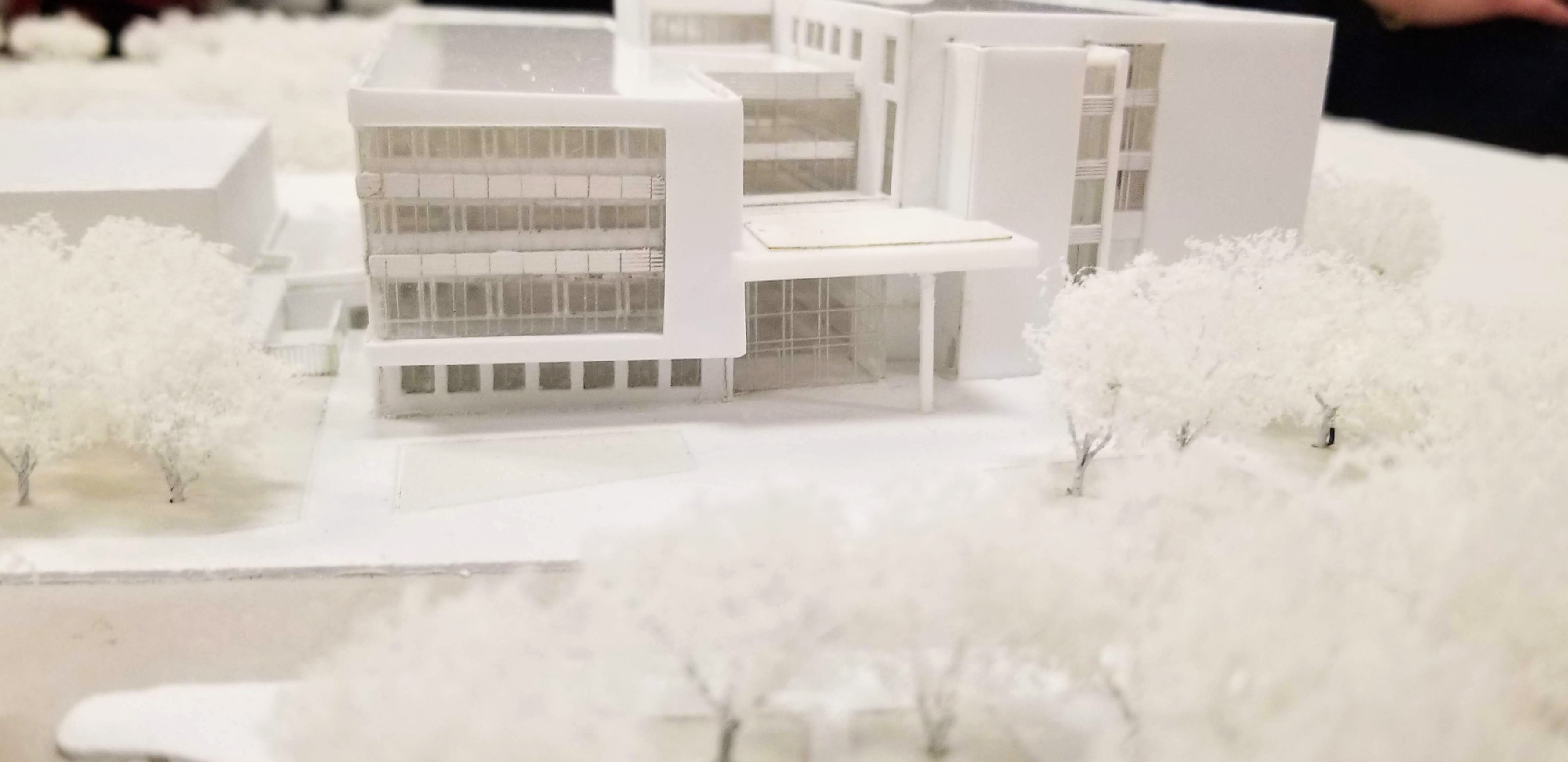 A 1:40 scale model of the George Mason High School project commissioned by Stantec Engineering and Architecture
FCCPS Photos/John Wesley Brett
Since the Falls Church community approved a Bond Referendum in November 2017 for a new George Mason High School, there have been 100+ community meetings and 600+ answers found to questions - all culminating in two critical votes this week.
On Monday night, the Falls Church City Council voted 7-0 on a comprehensive agreement for the West End Development, a project seen to fund a good portion of the $108 Million high school. On Tuesday night, the Falls Church School Board voted 7-0 to grant authorization to Superintendent Peter Noonan to sign the Guaranteed Maximum Price (GMP) 1 between Falls Church City Pubic School and Gilbane Building Company.
---
---
With the votes done, Groundbreaking on the project will be held June 14 at 2:00 p.m. in the intramural field behind Mary Ellen Henderson Middle School, the site of the new GMHS. For the next 90 days, Gilbane will be in the planning phase for mobilization on the project, and finishing the construction documents, according to Gilbane project manager, Jennifer Macks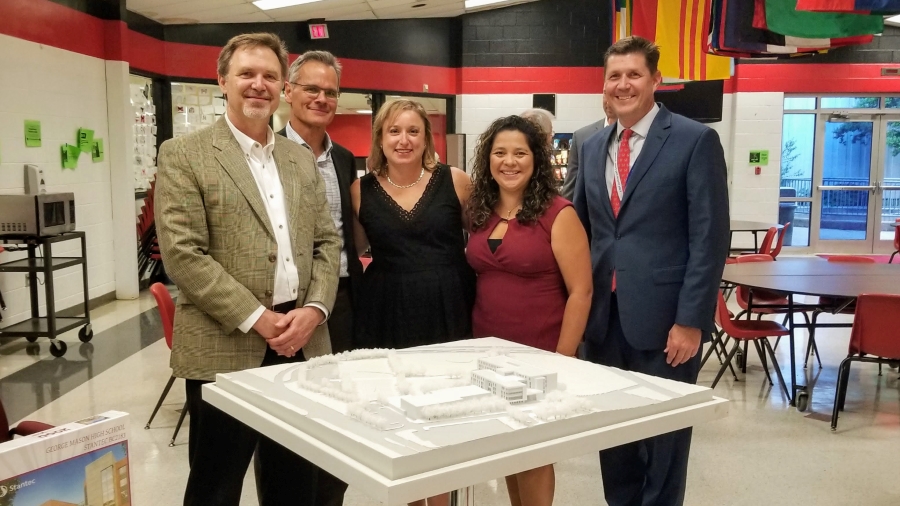 The new George Mason High School Project Team: (l to r) Bob Sherrill and Derk Jeffrey of Stantec, Gilbane project manager Jennifer Macks, owner representative Deisy Brangman of Brailsford & Dunlavey, and Superintendent Peter Noonan. Not pictures is Bill Bradley of Quinn-Evans architects.