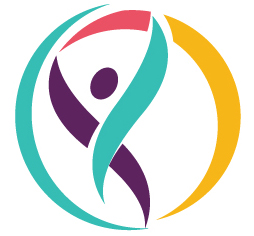 Committee Members:
Laura Gould - Chair
Susana Hill - Vice Chair
Cyndi Bohlin
Naomi Goodwin
Allison Hyra
Eftihia Iaonnidou
Komal Bazaz Smith
Andrea Stevens
Student Liaison:
Heran Teddy
School Board Liaison:
Kathleen Tysse
Director of Instruction:
Julie Macrina, Director of Instruction
William Bates, Chief Academic Officer
Staff Representatives:
Laurie Prather, K-12 Counseling Rep.
Mark Coffren, PE Teacher MEHMS
Sia Knight, Assistant Director of Secondary School Counseling
Staff as Needed:
Richard Kane, Director of Food Services
Ghada Khalaf, Social Worker
HEALTH AND WELLNESS ADVISORY COMMITTEE (FLE)
Purpose
To provide advice to the Superintendent and School Board on Health, Wellness, Family Life, and Mental Health issues.
To assist with developing health policies in the school division to include life balance, physical fitness planning, healthy choices, and awareness of healthy habits of mind.
To assist with the evaluation of the status of school health, health education, the school environment, and health services, which may draw on data from fitness tests, records of food selection by students and food distribution to needy families, and surveys or other indicators of the community assets available to students in support of preventing substance abuse, suicide and gang violence and those issues which can have an impact in mental health.
To annually report student health status and needs in the school division to any relevant school, the School Board, the Virginia Department of Health, and the Virginia Department of Education.
Authority: School Board Policy 5.12 (I-4)
Appoint. Month: May & June
Term: July 1 - June 30 for three years
Composition:17 members that may include the Asst. Superintendent for Curriculum, Instruction, and Assessment or designee, staff members may include 1 Physical Education teacher from elementary and one from secondary, one FCCPS staff liaison with the Alliance for Youth, and the Food Service Director. 4-community members at large who have experience associated with health and wellness expertise, School Division social worker/visiting teacher, others deemed appropriate by the School Board, and up to 2 student representatives.
Meeting Dates:
All meetings are held from 6:30 p.m. - 8:30 p.m. at our Central Office
150 South Washington St, Ste 400, Falls Church, VA 22046

How to Submit Public Comments:
The Health and Wellness Advisory welcomes public comment at our meetings. Per the school board guidelines, the public must submit requests for live public comment or written comments to the Director of Curriculum and Instruction, Julie Macrina (macrinaj@fccps.org) by 10 am the morning of the meeting. Public comments are limited to a total of 15 minutes, with individuals being allowed 3 minutes to speak. This time may not be shared or given to another person.
How to Apply to the Committee:
Please fill out the application at the following link FCCPS Advisory Committee Application. Upon submitting the application, you will be contacted by the school board representative for the Health and Wellness committee. Committee terms are from July 1-June 30 for three years. The FCCPS School Board appoints all members.
Meeting Minutes:
November 18, 2021
May 6, 2021
March 3, 2021
November 19, 2020
January 23, 2020
February 21, 2019
December 20, 2018
October 22, 2018
May 03, 2018
February 22, 2018
December 14, 2017
October 19, 2017