ARCHITECTURAL SELECTION ADVISORY COMMITTEE
ASAC MEETING #2 - MAY 28, 2019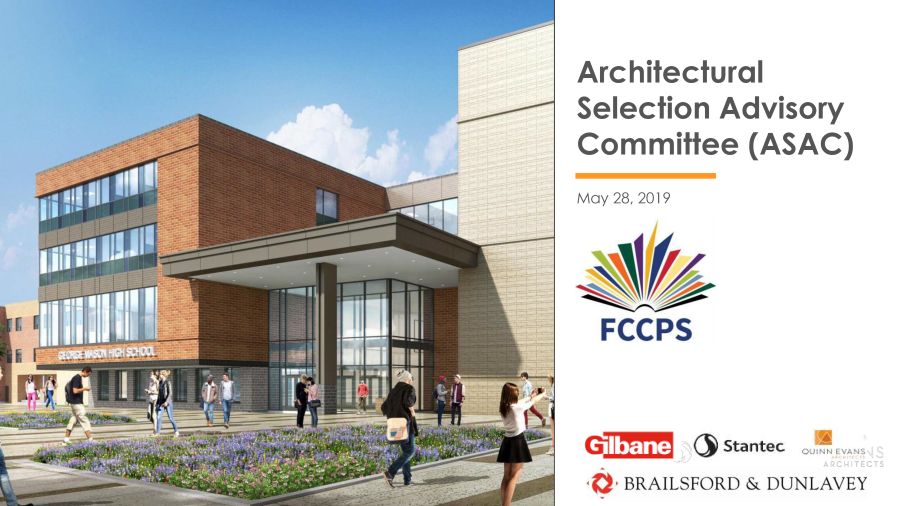 With the recent approval of the design and architecture plans for the new George Mason High School complete, work is beginning on finer, aesthetic details.
The Architectural Selection Advisory Committee met for the second time to continue thinking creatively about colors, patterns and textures to be included in the academic, athletic, student dining and performing arts spaces.
Lead Architect on the GMHS Project, Derk Jeffery with Stantec, presented the following at the committee meeting.