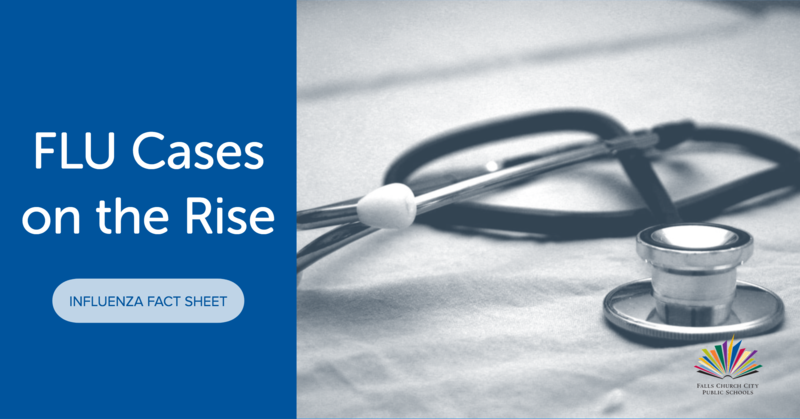 FAIRFAX CO HEALTH DEPARTMENT WARNS OF UPTICK IN FLU CASES
January 9, 2020
The Fairfax County Health Department is seeing a rise in influenza (flu) activity. In our community, visits to emergency departments and urgent care centers for flu-like illnesses have increased, and flu outbreaks are confirmed.
Statewide, influenza has reached widespread levels.
Flu is a respiratory illness caused by the influenza virus. It spreads quickly between people and can cause severe illness. People who are sick with flu will have some or all of these symptoms: fever, cough, sore throat, runny or stuffy nose, body aches, headache, chills, and feeling tired (fatigue).
RESPIRATORY ILLNESS INFORMATION AND INFLUENZA FACT SHEET
source: Fairfax County Health Department