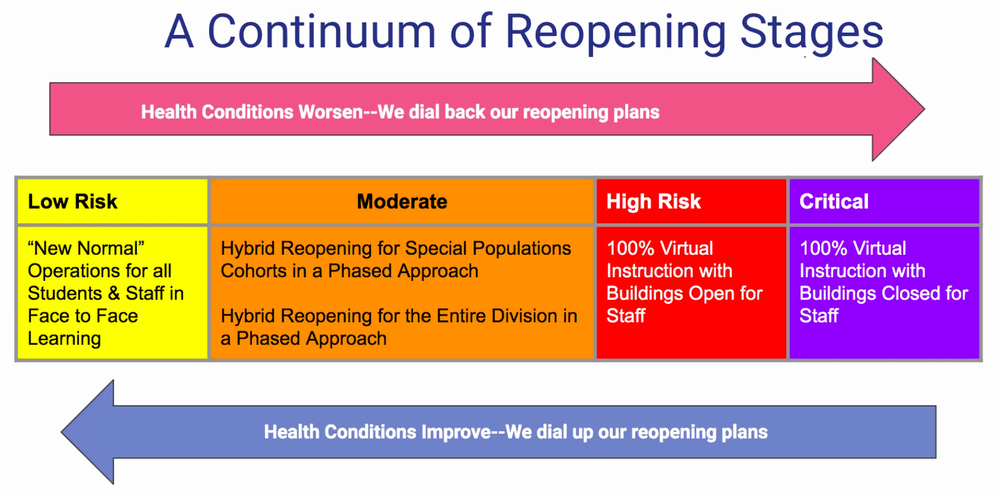 FCCPS School Reopening Plan Unpacked
FCCPS Communications
Friday, September 11, 2020
Falls Church City School administrators presented their Return to School Plan before the School Board Thursday night, September 10th. The plan includes metrics in three areas - Health, Operational, and Instructional - that must be met before consideration is given to moving out of an all-virtual model and into a Hybrid model for all students.
FCCPS hopes to begin offering small cohort hybrid instruction for our most impacted students in early October and a graduated reopening for the rest of our students in November. An evaluation will occur at least 2-weeks before the end of the 1st quarter.

Again, all is dependent on the metrics in the three areas being met.

A metric status dashboard is being developed and should be online in the next week to two weeks. A weekly summary will also be included in The Morning Announcements each Monday, beginning in two weeks.
Video Fast Forward Links -->

+ Guidelines for Reopening

* Health Metrics

^ Health Metrics for Reopening FCCPS

* Operational Metrics

* Instructional Metrics