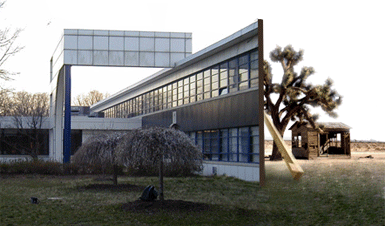 Thomas Jefferson High School for Science and Technology offers a unique opportunity for students to pursue advanced, rigorous programs that challenge and propel students to the highest level of learning. Learn more.
We are pleased to announce the release of the latest issue of Mary Ellen Henderson's literary magazine, The Flaming Pen.  The Flaming Pen is written, edited, drawn and designed entirely by students, with minimal meddling by Mr. Kelly.  The student editorial team collaborated admirably this year to learn about editing, layout and design, and we hope you enjoy the results.   Congratulations to all our authors and artists (and editors)!  
Mary Ellen Henderson culinary art students participated in the
Real Food for Kids
contest at Robinson Secondary last weekend. Their dish, in the "Grab and Go Breakfast" category was Fruit Sushi.
The entry consists of a whole grain tortilla, bananas, oranges, SunButter, and apples, with Chia seeds on top.
Team Members:
Hannah Anacko, Wenndy Sejas, and Emma Tice-Kepner.
2016 MEH Career Fair Registration  |  Volunteer Information Form
Mary Ellen Henderson Middle School is in need of Career Fair volunteers! 
All MEHMS students will participate in the 2016 MEHMS Career Fair on April 7th from 7:30-11:00am. Students will travel around our gymnasium to speak with volunteers who will be organized in 16 National Career Clusters.  If bad weather occurs causing a delay in school or cancellation, we will reschedule the Career Fair for the following day.
Volunteers will need to fill out the Volunteer Information Form, in addition to the Career Fair registration.  Volunteers do not need to be parents of any FCCPS students.  There are many participants that are part of the Business in Education (BIE) Partnership, as well as friends, parents, spouses, etc.
We want to show our students there are many ways to use their talents and interests in the future. Please consider volunteering for Career Fair and share your profession with our Huskies!