Uniting Peers, aka UP, is a club based on creating a more inclusive school where everyone feels like part of our community. In the past, we have done lunch bunches with life skills students, worked on banning unkind words and helped to sponsor a Special Olympics track meet. This year we look to build upon our past with new endeavors while we continue to try to impact the culture of the school.
UP is a precursor for the Best Buddies Club at the high school. It provides opportunities for students with special needs to interact with peers that might not have special needs. 
UP meets on the 2nd and 4th Tuesday of the month in Mr. Block's classroom (#214).
MEH offers a variety of clubs and activities for all of your interests! Check out the Student Activity list! 
The counseling department has been working with 7th and 8th grade students this spring to develop academic and career plans.  The comprehensive platform called Naviance is used to aid student's self-discovery, career exploration, academic planning, and college exploration.  George Mason High School has had the tool for many years and we now have the capability to use it to further our career exploration program at MEHMS.  The counseling staff has visited several classes teaching students how to take self-discovery assessments, matching career clusters to personal interests, and selecting classes to consider in the future.  The counseling department at MEH will host a parent education night teaching parents/guardians how to use Naviance at home with your current 7th and 8th grade students.  The Naviance parent education night will be on May 18th from 7-8pm in the cafeteria.
Informative Video from Parent Night 2016
Resources for Naviance: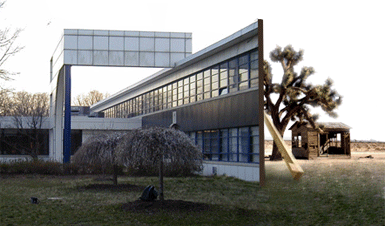 Thomas Jefferson High School for Science and Technology offers a unique opportunity for students to pursue advanced, rigorous programs that challenge and propel students to the highest level of learning. Learn more.